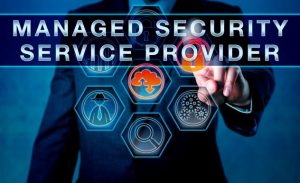 What are managed security services or MSS and why should you be concerned with them? Basically, in terms of computing, these are network security services that are actually outsourced to other service providers.
Companies like Creative Computer Solutons, Inc. offer these types of services and more. Using an MSS provider gives you more flexibility, skills, efficiency, expertise, and a larger scale when it comes to protecting your website. Having a team work on your network security ensures that you don't have to shoulder the burden of protecting your site on your own.
The Expertise Of MSS Providers And How They Help Websites
It's always a good option to go for managed security services. According to Tony Velleca, speaking from TechRepublic, advanced MSS providers are able to solve age-old issues because of the fresh approach that they use.
A lot of enterprises find it challenging to cope with the threatening and hostile environment online. It can only get worse as time goes by which is why its the perfect place for MSS to thrive.
These advanced MSS providers are able to integrate key elements such as technology, people, methodology as well as AI/ML as a strong form of defense.

It can be surprising to believe that managed security services that are run by an external team located in various places are more effective in protecting an organization. They can implement playbooks that can be used as a proactive workflow for security operations.

When you hire the help of an MSS provider, you can expect monitoring, noise filtering, detection, event correlation, incident response, vulnerability intelligence, and more services can be available.
It's never too late to consider managed security services for your website. Security is something that you should invest in, and there are a lot of great services online waiting to be discovered.