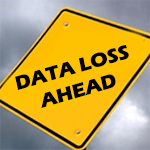 Remember, backup is not file sharing and needs a dedicated service provider.  Many IT infrastructure service providers who are planning to provide data backup and restoration services to their customers often look at the feasibility of combining backup and file sharing services, but back up is not file sharing.
Back up is something related to storing files data in a secured folder and retrieving it quickly and easily when required. File sharing has nothing related to backup, as it provides the required facility for the user to share the working files with all the members in the team. The main objective of file sharing is to facilitate a collaborative work environment. The work done by one member of the team can be shared with another member in the form of a file.
The objectives of file sharing discuss the details on files to be shared and section of users to whom files are to be shared.
Backup is not file sharing
The backup service objective looks at automated ways of taking a backup of available data and configuration, storing the data in a secured environment and then quickly recovers the data and presents it to the user.
IT infrastructure back up service providers' must look at different ways to provide backup services. This can be in the form of an onsite back up service or cloud based back up service. In addition, there are service providers that present a hybrid solution of both cloud and local onsite back up.
Article by Scott Huotari, President CCSI, Google | LinkedIn