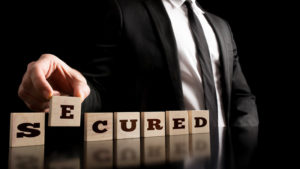 Network security for large businesses is a no-brainer. When the database of large corporations becomes compromised, protecting customer and sensitive data becomes daunting work, and it's expensive. But what about network security for small business? Here's an important example to consider.
LinkedIn – 117 Million Usernames and Passwords Hacked
If you haven't yet heard about the LinkedIn hacked accounts, here's a quick overview.
Prior to 2012, the social media networking company, LinkedIn, did not have a high enough standard of security measures in place to ensure username and password security for its users. Recently, a hacker's ad surfaced for the sale of 117 million LinkedIn logins for sale, including emails and passwords.
While the passwords were reset at the time of the original breach, data can be used to see if those same emails and passwords have been used for other accounts. Here's the most recent statement from Linked-In.
Use Strong Passwords and Change Them Regularly
One of the best first-defenses for protecting your personal account information is to use strong passwords and change them regularly. Using a password manager can help you keep your passwords updated. Network security for small business
CCSI | Secure Firewall and Content Protection
If you're looking for more ways you can implement network security for small business, check out our CCSI | Secure packages for firewall and content protection. The CCSI | Secure packages makes it simple and easy to budget because you won't have to worry about unknown costs along the way.