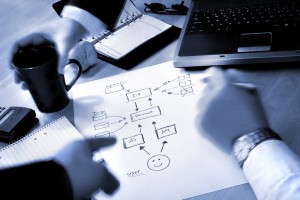 Just about every business today uses some form of technology, namely, computers and software. Computers have become so much a part of how we do business now days that it's a fairly safe assumption that you will eventually need to upgrade your systems and equipment. When it comes to investing in new technology, however, how do you know you are getting the most from your technology purchases? Before you buy anything, a strategic purchasing plan should be in place.
Things to Consider When Creating a Strategic Purchasing Plan
Where is your company or industry heading? What equipment or technology do you need to get you there?
Find the balance between budget, efficiency and durability. Buying the cheapest model might save a few bucks now, but how about a year from now? View your purchases as an investment. They should be fast, efficient, and last you for a long while before needing to upgrade again.
If you're coming up short for everything you want, prioritize needs by eliminating a few "nice to have" items to free up funds for the more important ones.
Consider your employees and how they will interact with the new equipment. Is it easy enough to use? Does it have additional features that your employees will enjoy? Will it save time?
Consider software upgrades in your strategic purchasing plan.
Find out what other companies in your industry are spending on technology upgrades and consider spending a little more if you can to give you a competitive edge.
If you're unsure of where to start when it comes to creating a strategic purchasing plan for your company, contact one of us at CCSI to discover what we can do for you!