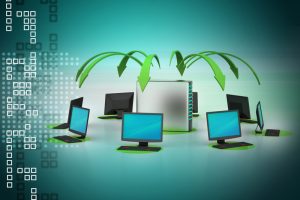 Managing IT systems can be very tricky and challenging sometimes, this is why you have a managed network provider to help you. Managed network providers or MSPs are consultants that assist you with any computer issues or IT problems.
The man goal of MSPs is to get the burden off your shoulders and help you grow your business online. CCSI does this exact thing, it has readily managed services to aid entrepreneurs like you with websites.
Why Do You Need The Aid Of MSPs For Your Business?
A managed network provider can help provide the right network security and data protection for you. This is a concern for many web developer and business owner online because you want to protect you and your customer's data online at all costs.

Hardware support is also one thing that MSPs offer. Site maintenance, network monitoring, server administration, critical performance thresholds, and the likes, are just some of the services that your MSP can provide for you.

Malware and viruses can also attack vulnerable sites online, and MSPs can protect your site from them. They have network security services that help with disaster recovery. Things like computer and hardware failure can also possibly happen, but MSPs can also assist you with recovering and protecting your data.

One important thing to consider nowadays is using cloud management, many MSPs offer cloud management services. You don't need to rack your brain on how to use cloud storage and the likes, your MSP will have it sorted for you.
Check out what a managed network provider can do for you. CCSI is one of the many providers that will help get you through a lot of the burden that first time online entrepreneurs usually have problems with.