Don't wait for your loss of data to take action. Now is the time to act!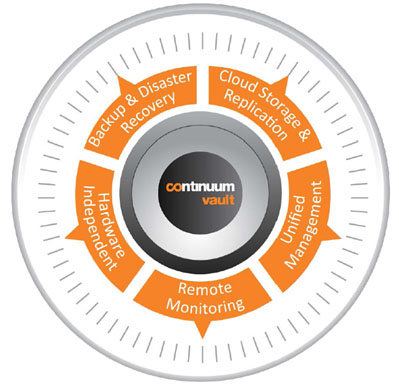 CCSI is proud to offer a fully managed services solution that provides our clients with a cost-effective way to backup their data in multiple ways with one very simple solution.
The CCSI | Vault appliance will take snapshot of your critical business data every 15 minutes. This gives you multiple restore points throughout the day.
At the end of each day, those snapshots are rolled up and securely transmitted to a nationwide network of servers for recovery purposes.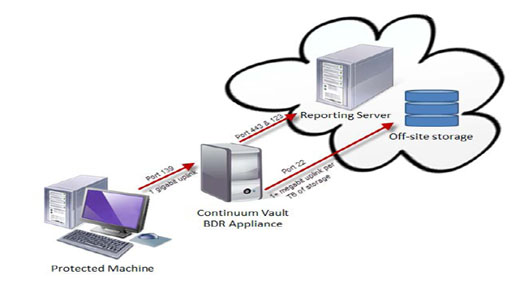 Should your network servers become unusable, CCSI staff will help you to get access to your servers in the cloud, while you wait for replacement hardware to arrive.
What is a CCSI Vault?
CCSI Vault is a network appliance that attaches to your network and stores your company data for recovery purposes. It sends your data offsite so that if your entire site is destroyed by fire, theft or other causes you have a way to recover your data.
Business owners are well aware of the necessity of backing up their data. If you have ever experienced a data loss, you certainly recognize its value. Regardless of the hardware you use to backup your data, the costs of these devices are well worth the investment. Even so, data loss still equals significant downtime as you wait for the data to be restored. Our rock-solid solution not only backs up your data as frequent as every 5 minutes, but in the occurrence of a server failure, it takes on the role of the failed server while continuing to perform backups. Don't consider it as simply a data backup solution, but as a full business continuity solution.
To ensure that your data is protected in the event of a local disaster, our solution encrypts and replicates your data to the cloud. This provides the best protection to ensure your data is safe and recoverable.
Backups as frequent as every 5 minutes
Instant recovery for damaged or deleted files
Near-zero downtime for server or hardware failures
Off-site backup to the cloud
A Complete Business Continuity Solution Starting at $89 per month.
Scale to fit your needs.
No one plan is right for all of our great clients. That's why CCSI tailors our Managed Services to best fit your IT needs. All three levels of our services include the latest backup appliance monitoring. You pick the plan and let us worry about the rest.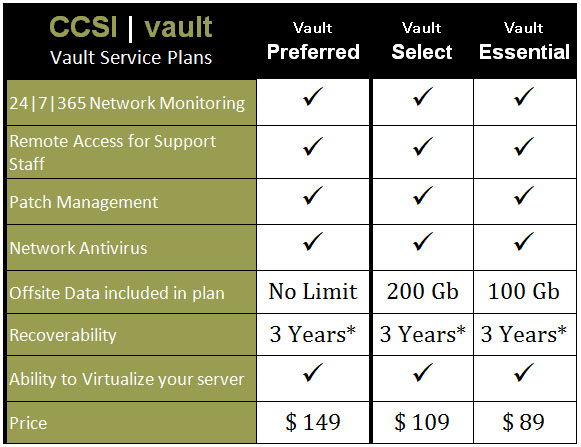 *Note: Limited by disk space. Unlimited Offsite offer expires Dec 31, 2013