MSP Outside Sales Representative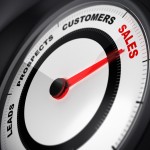 Managed Services Outside Sales Consultant (Portland Oregon / Vancouver Washington)
compensation: Commission
Creative Computer Solutions, Inc.
Creative Computer Solutions in looking for a well-seasoned Managed Services Sales Representative in the Portland, Oregon / Vancouver, Washington area.
The candidate will most likely come from a Managed Services Provider in the Portland / Vancouver area and have a strong / Proved track record of selling Managed Services Plans to local businesses in the 10-20 node range.
If you're an action-minded sales professional looking for a serious opportunity with an established company poised for significant market growth, we need to talk. Creative Computer Solutions, Inc is hiring persuasive personalities with competitive drives to learn, sell and lead.
We have immediate openings for Outside Sales Consultants in our Vancouver Washington office. Bring your B2B sales experience and proven record of closing deals to Creative Computer Solutions, Join a fun and dynamic team and be rewarded for your contributions.
If you desire to be a part of a great organization and make a difference send your resume to resume AT ccsipro.com. Or call us at 1.360.944.5111.
Requirements:
•3-5 years Manages Services sales experience
•Bachelor's Degree preferred–equivalent experience will be considered
•Well-developed communication skills
•Dedicated work ethic, self-motivated and goal oriented
•Computer savvy
•Hunter mentality and a strong drive for success
•Willingness to cold call
Benefits:
•Commission on the first dollar sold
•First year at quota earnings at $60,000+
•Second year potential earnings at $100,000+
•Cell phone, Tablet PC and monthly car allowance
•Fun, Dynamic, Skilled Engineering and office staff
•Sales materials, demo kits and business cards
•Product experts available to help close highly technical sales
•Medical, Dental benefits
SALARY
Commission
Send resume in confidence with job and salary history and expectations to resume@ccsipro.com
Network Engineer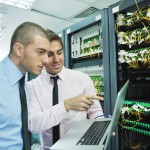 We are looking for a fully seasoned Network Engineer / Consultant that can hit the road running from day one.  You have about 4 or more years of experience in the area of Network Engineering / Customer Support / Lead Engineer.  You are amazing and all of your clients love you.   You know that when you show up at a client to do work, they need donuts and appreciate that you take care of them every day and make them more productive.
You probably work for my competition as a network engineer or team lead and are fun to work with every day.
If this sounds like you, then send me over a resume and we can talk.  We have an immediate opening and you can start right away if you are a great fit for our team.
Below is a job usual boring job description that we usually post for a network engineer position, but what is stated above is what we need as a new addition to our team.
The Network Engineer positions is more than just a job…it's a career of caring for your client and working with a great team that supports our company vision…" To be the best IT Solutions Provider our staff and clients have ever done business with."
The Network Engineer will be responsible for assisting clients to achieve optimum use of their computer networks by performing needs analysis, installation, integration, system design, network support and problem resolution in a professional manner.
Duties and Responsibilities
Defines and implements solutions to integrate desktop and shared devices into local and wide area networks and/or other host-based networks.
Recommends appropriate computer tools to clients including equipment software, documentation, and training.
Responsible for configuration, operation, and administration of network server hardware, operating systems, and communication links.
Analyze client's needs and make recommendations for appropriate network configurations including security, anti-virus, file print and remote access services.
Analyze, recommend and evaluate new hardware, software, and communications products for network compatibility and applicability.
Research and evaluate new product solutions, create technical standards for implementation with clients, and train other staff members on new product.
Designs, configures, monitors and optimizes local and wide area networks for optimal performance, maximum availability, minimal maintenance, and reasonable costs.
Implements and maintains bridges, routers, gateways, remote access servers, domain servers, security firewalls, application and device servers and Internet or Intranet devices and connections.
Provide data backup, restoration, disaster recovery and archival methods with a variety of hardware and software products.
Participate in IT solutions design and integration.
Provide consultative expertise in the areas of technology planning and system life-cycle management.
Install, configure and test workstation hardware and peripherals including video cards, modems, network interface cards, hard drives, tape drives and other PC peripherals.
Serve as top-level resource for all other staff attempting to solve client issues.
Work with all other team members in their knowledge of IT systems and assist in their training to improve their technical skills.
Keep current on new developments and techniques in information technology.
Qualifications
Excellent writing and communications skills
Customer service and client management skills are a must
Minimum of four (4) years field service experience in a similar position.
Microsoft certified or ability to obtain within 21 months post-hire.
Must have knowledge of local and wide area networks, computer software and hardware, network planning and analysis and data communications.
Must have skills and abilities in initiative, project management, exemplary customer service, and ability to articulate technical information clearly to a wide range of users having different levels of computer experience.
Ability to respond to client requests with appropriate level of urgency.
Solid understanding of router and switching technologies.
Must possess strong analytical skills and effective interpersonal and communication skills.
Must have reliable transportation and the ability to travel to client's place of business.
Must be able to adhere to company Best Practices and assist the company in developing new Best Practices to create excellent repeatable and documented processes.
Must be an independent worker with little or no supervision.
Preferred
A background in sales or sales-related activities
Been a supervisor or supervised a team
This position will be heavily weighted on your certifications and ability to be a team member with way-above-excellent communications and troubleshooting skills.  All of our engineers are Microsoft MCITP certified and this position requires that or similar certification.
We are proud to offer:
Competitive wages
Medical and Dental Insurance
Paid Time Off
Paid Vacations
Bonus Structure
Apply to resume@ccsipro.com