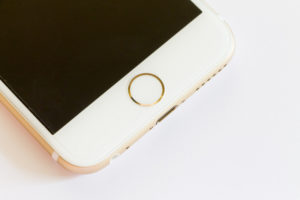 Each time Apple comes out with new iOS updates, the biggest changes are noticed while the fun little features might get overlooked. Here are 9 new iOS features that you might not know about:
9 New iOS 10 Features
Photos:
In a matter of a second or two, you can click the home button to wake your phone and swipe left on your locked iPhone. Voila! Camera is ready for action!
Lots of new photo featuresThe iOS 10 Photos app uses facial recognition to group people (after it analyzes your photos which can take a day or so, plugged in.) Under photos, albums, and people.
Search for photos based on what's in them – ie "cat", "chair", "balloon".
Make beautiful movies with the photos and videos in your album, automatically. Open photos, tap Memories. You can customize with music styles, swap out photos, and make it longer or shorter before sharing.
Productivity and Functionality:
Collaborative notes lets you create notes and share it with others who can also make edits. Great for productivity!
A magnifying glass feature helps you to read small print. Activate the feature in Settings-General-Accessibility-Magnifier and when your phone is unlocked, click the home button three times.
Emergency Bypass lets important individuals call through even when you're on DND. You can edit these settings under each individual contact (edit ringtone).
Make unused Apple feature apps disappear so they don't clutter your screen (for example, if you don't have an Apple watch or care to monitor stocks).
Sleep management features allows you to track and manage sleeping habits. You set it to prompt you to get ready for bed and wake you up at a regular time.
Some of these new iOS 10 features are only available for iPhone 6 and newer, or have less functionality with older models.
For more tips on technology and office productivity, visit our blog!