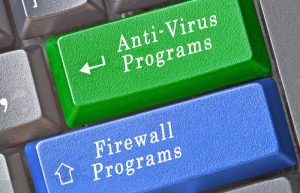 You can't run your computer without protection from malware, spyware, and viruses. There's just too much at stake — your privacy, your banking details, and the health of your computer, among other things.
If you're thinking of buying an anti-malware software for your computer, choose one that also protects against spyware, phishing scams, ransomware, and viruses.
Anti-Malware Software
These are the best total malware solutions you should install on your computer:
Avast Internet Security
Avast Internet Security has everything you need to keep your computer safe from hackers. It monitors everything that goes in and out of your device. Smart analytics detect and block spyware, malware, viruses, ransomware, and phishing scams. It encrypts your data, detects fake websites, has a password manager, detects weaknesses in your private WiFi connection, and has a firewall to keep you safe from identity theft.
Bitdefender Total Security
Bitdefender Internet Security has a complete suite of security features to keep hackers on the other side of the fence. It shields your computer from viruses, malware, spyware, and ransomware. It also has firewall protection, web protection, and a feature that locks sensitive apps.
Other nifty security features include a file encryption system, an anti-theft system, a parental control system, account privacy reporting, and a spam filter.
Kaspersky Total Security
Kaspersky is an industry leader in antivirus scanning and anti-phishing software. Aside from protection from viruses, malware, ransomware, and spyware, Kaspersky Total Security also has a firewall, a backup feature for Windows PC, parental controls, a Safe Money feature, and a Do Not Track feature.