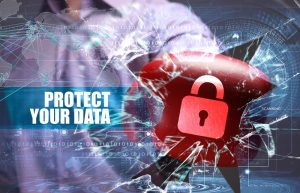 Hackers can steal sensitive information from your computer through malware or malicious software. If your browser's home page suddenly looks different, your computer is running slower than normal, or you're getting an unusually large number of pop-ups, your computer may have been infected by malware.
Steps To Clean Your Infected Computer
Try these simple steps on how to remove malware from your computer:
Go into Safe Mode
Shut down your computer and boot it into Safe Mode by hitting the F8 key as soon as your Windows PC restarts. This will lead you to the Advanced Boot Options menu, from where you can choose Safe Mode with Networking. When you go into Safe Mode, any malware designed to load when your computer starts won't be able to do so.
Clean up your temporary files
In Safe Mode, you'll want to run a virus scan and a malware scan. But before you do that, you need to clean out your temporary files so that the virus and malware scan will be more effective. Doing this may also eliminate some of the malware on your computer.
Run a malware scanner
Not all antivirus programs will be able to get rid of malware. After you've run a full virus scan on your Windows computer, run a full malware scan as well. When the malware scan is done and all malware appears to be gone, you'll want to run your virus scanner again just to see if it can still detect any malware.
Remember that even if you have an antivirus program installed and running on your Windows PC, you can still be infected with malware. Run a full scan regularly and avoid opening shady websites to avoid malware issues.