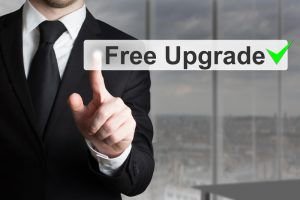 While the official free windows 10 upgrade is no longer available, there are still a few legitimate ways you can get a free Windows 10 upgrade.
Use Windows Assistive Technologies
Those who utilize Windows assistive technologies still have access to a free Windows 10 upgrade until December 31, 2017. Windows assistive technologies include usage of any of the enhanced features which make Windows easier to use, like magnifiers and screen readers. They do not specify which ones qualify for the offer, nor do they check to see which features you do use. It's based on the honor system and you can find the link to download the upgrade here.
Install or Reinstall Windows 10 Using a key from Windows 7 or Windows 8
If you haven't downloaded and installed Windows yet, download the Windows 10 files and activate it using your Windows 7, 8 or 8.1 product key.
If you've already installed Windows 7 or 8, or 8.1 and have previously taken advantage of any of the free Windows 10 upgrade offers, you're also able to reinstall Windows 10 in the future on the same hardware.
Install Windows 10 Without a Product Key
You can install Windows 10 on your machine without providing a product key and most features will work just fine without it. The only annoyance is that Windows will continue to ask you to activate it with a product key. It's possible that Microsoft will eventually disable this capability but for right now, it works. You can also choose to purchase a product key after you've installed Windows 10 files.
If you're looking for help with other software licensing information, CCSI can help. Contact us today!