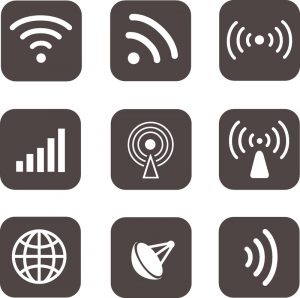 The latest in technology security threats comes in the form of KRACK Attack, which stands for Key Reinstallation Attacks. The KRACK Attack vulnerability affects nearly all WPA and modern WPA2 WiFi protocols.
What is the KRACK Attack Vulnerability?
The KRACK vulnerability takes advantage of what's called the "4-Way Handshake." When someone tries connect to a network, the 4-Way Handshake negotiates a fresh encryption key. This key will attempt to install on the third step of the 4-Way Handshake protocol, which is when a potential hacker comes in and tries to manipulate the key.
How Do You Protect Your WiFi Devices?
Simple common sense in browsing will not be enough to protect your devices from KRACK because it's a vulnerability in the WiFi security protocols itself. Most patches have already been released, so it's important to perform all of your updates as soon as they come out. In addition to that, here are some other steps you can take to protect your devices and information:
Don't use default passwords that come on your router or other devices. Always select unique and secure passwords.
Regularly update all devices as soon as the updates are released. We know this is a pain to do, but a few minutes to update could save you from dealing with malicious activity.
Run anti malware and anti virus programs regularly.
When browsing the internet, take care to protect your personal login information online by only logging into sites that use HTTPS encryption (look for the lock icon in the browser bar).
Avoid using public WiFi whenever possible.
For more detailed information on the latest WiFi KRACK vulnerability, click here. If you're looking for ways to protect your small- to medium-sized business network, contact CCSI today!