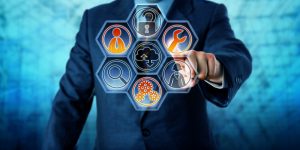 Choosing the right managed network provider is critical. You don't want to spend money on subpar services when you can use it to improve other important areas of your business. Just as importantly, you wouldn't want to entrust your company's IT systems and resources to just any provider.
Factors To Consider for Managed Network Services
To make sure you're choosing the right managed network provider, consider the following factors:
Experience In The Industry
It's not enough that your managed network provider is knowledgeable about computers and IT systems. Ideally, the provider you choose should also have some experience in your particular industry so that they will be aware of the specific challenges and needs of your type of business. For example, a managed network provider with experience working with food service companies is a good fit if you run a food delivery business.
Scope Of Service
Before you decide to hire a managed network provider, go through the entire scope of the service contract. Make sure the provider will cover all of your company's needs. The list of services should include all hardware, software, resources, and related services your company may require. The last thing you want to do is to sign a contract with a managed network provider and find out mid-project that they're ill-equipped for the job.
Good Feedback
Before you hire a managed network provider, ask for references so you can confirm their industry experience, expertise, and dependability. You want to hire a service provider that has experience working for businesses that are about the size of your own. You also want a provider that already has a good reputation in their field or in your community. The more well-known the managed network provider is, the likelier the chance that they will do their best work to preserve their reputation.