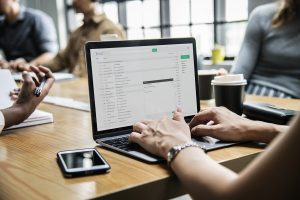 With today's technology, email is one of the most important forms of communication. We use email from everything from business and collaboration to personal accounts and communication.
Although there are several email platforms that you can use to manage your email, Microsoft Outlook is one of the most common among both businesses and personal accounts. Even if you are an experienced user, there are several tips that can help you better manage your email.
Create a hierarchy and folders to prioritize and organize your email.
To keep your inbox organized and clean, create folders and utilize them to prioritize your emails. This will help you sort of the emails that you need to address immediately and those that can wait until you have more time.
Folders can range from different categories to also different priority levels. Spam folders can help ensure you do not have unread junk emails cluttering up your inbox.
Use the clean up function.
The cleanup function built into Microsoft Office is designed to clean up your inbox with one easy click. This is helpful when you don't check your email for a few days or if you are out of the office.
Create rules to automatically reply to emails.
Microsoft Outlook allows users to create certain rules for their incoming email. This is extremely beneficial if you need to create an automatic reply if you are unable to access to your email.
These rules can also send certain email to spam or other folders designated for different categories of email. These easy tips can help you keep your inbox clean and help you get rid of email clutter.