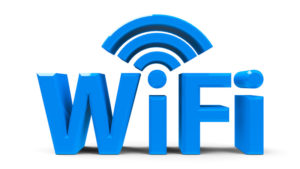 If you've forgotten or don't know your Wi-Fi password but are needing to add a device to the wireless network, don't panic just yet. There are two easy ways for Wi-Fi password retrieval that might help and don't require you to make any phone calls.
Wi-Fi Password Retrieval
Like most people, you may not have ever changed the super long default password that came with your router. If the password has never been changed, Wi-Fi password retrieval is easy because it's typically found on the side of the router. If it isn't there, it's likely in the documentation that came with your router. It's also possible you can find a list of default passwords on the internet (yikes!) Be sure you change your default Wi-Fi password after this and write it down somewhere secure.
A password can usually be retrieved from a that's device connected to the Wi-Fi if it's saved on the network. You must have administrator privileges to access this kind of information. If you don't, you'll want to contact someone in your IT department. It can get a little tricky depending on what device you're on. Usually you'll have to open up the network center where your wireless networks are listed, look for the wireless network properties and show the password.
CCSI offers professional computer network setup, security and support, specializing in small- to medium-sized businesses. Looking for an affordable way to provide reliable computer network support for your company? We invite you to contact us today!