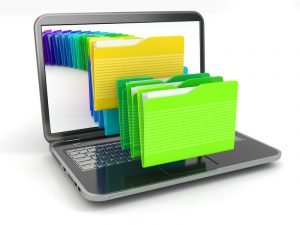 Just like in the physical world, the computer world isn't much different. If your desktop is cluttered and unorganized, you're going to be less productive and probably frustrated. Here are some other reasons you might want to organize your Windows desktop.
5 Reasons to Organize Your Windows Desktop
The problem with saving everything to the default "My Documents" or "Documents" folder is that it's a technical dumping ground for just about everything you download to your computer. Keeping your important files in this folder means that your files will get easily lost among the junk files or folders that get downloaded or saved.
Organizing your own filing system on your Windows PC with the root folder on the hard drive means that all of your important files are all in one place for backup purposes, or when it come time to upgrade your hardware.
It makes syncing files with cloud services or other systems a breeze.
If you have more than one user, you can easily make sub-folders for each user so that files aren't accidentally mixed up or deleted.
Creating and organizing your windows desktop filing system makes finding files or groups of files manually very simple, and will save time if you're looking for more than one file. (There is the search bar option, but this makes for more work when there's more than one or two files you're looking for.
Yes, it takes time to organize your windows desktop files, but once they're organized, your computer will be much easier to work with.