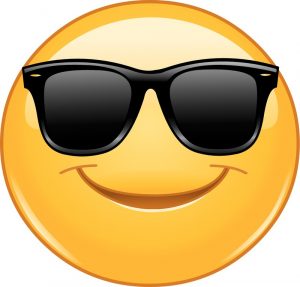 How many people actually take the time to explore the new fun features on their computer? Here are 9 cool Windows 10 features you probably didn't know about:
9 Cool Windows 10 Features You Probably Didn't Know About
Hey Cortana Feature – Cortana, Window's virtual assistant, can be summoned simply by saying, "Hey Cortana!" You'll need to enable this feature under settings first.
Windows 10 Touchpad Gestures – If your Windows 10 computer has a touchpad, a few shortcuts just got easier. Check out these cool Windows 10 features for the touchpad.
Ransomware Protection – Controlled access provides basic ransomware protection by disallowing unauthorized changes to your files and folders. The settings for this feature can be changed in the Windows Defender Security Center.
OneDrive Files On-Demand – This feature provides quick links to files and documents stored on the OneDrive cloud service. It looks like they are stored on your PC, but they aren't.
Dynamic Lock – You can automatically lock your computer when you walk away – as long as you take your pair your cell phone to the computer. Dynamic Lock can be set up under your settings under sign-in options.
Night Light – This is great for those who need to work late before bedtime. The night light feature adjusts the colors on your screen to make it easier to fall asleep once you're done working. You can find this feature under system-display.
Game Bar – While this might seem a benefit specific to gamers, there is a feature which allows you to record video in almost every app. The settings for the Game Bar also let you play with different options such as parental controls and Xbox networking.
Trash that Takes Itself Out – You can change how you free up computer space – automatically! Computers create temporary files all the time and if your programs aren't using them, they just take up space. Settings can be made to automatically empty the recycle bin and delete temporary files that haven't been used by any programs in 30 days.
Emoji Keyboard – Posting on social media just got more fun on Windows 10! Simply press the Windows key at the same time as the semi-colon key ( ; ) when you're typing and voila! Emoji keyboard.