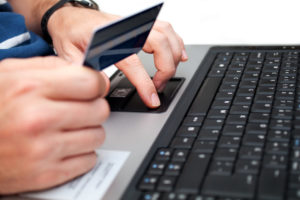 Amazon has become the new time- and money-saver for holiday shoppers, but it lacks the ability to "touch and feel" or test out a product before purchase. So, before you hop online to place any orders, here are 5 tech items to skip on Amazon.
5 Tech Items to Skip on Amazon
Big Ticket Items – Many retail stores are offering some fantastic deals on larger ticket items to get you in the door. You'll be able to see these items in person to see if it's something you'll like. Purchasing something like this on Amazon might save you money, but you may not be getting the item you thought you were and may end up paying shipping costs to return the item. Other shipping costs (if any) may also factor out any potential savings you might have otherwise seen.
Tiny Ticket Items – These kinds of things might be okay to purchase from Amazon as long as you know you're risking $5 here or $20 there. Many of these popular little items are found as stocking stuffers at technology retailers.
Charging Cables – There's been a lot in the news lately about charging cables because the non-certified cables have been damaging phones. Approximately 90% of phone chargers on Amazon are not legitimate Apple certified, so watch out for these.
Aftermarket Laptop Batteries – The cheaper prices can be alluring, but don't fall for it. Even if the listing promise to deliver performance, they usually won't and you're risking damage to your machine. This is definitely one of those times you need to spend the extra to get genuine laptop batteries from the original manufacturer.
Other Knock-Offs – Cheap knockoffs are cheap for a reason. They won't perform as well as originals and may actually put your recipients or their home in danger if the item spontaneously combusts from poor manufacturing practices. Be very careful to read reviews and look where the item is coming from. Even items fulfilled by Amazon can be third-party vendors, so watch out.
These are just 5 tech items to skip on Amazon, but the logic goes beyond these. As with any purchase on Amazon, always look over customer reviews before you decide to purchase something and don't discount that your local retailers may have even better deals than Amazon during this time of the year.