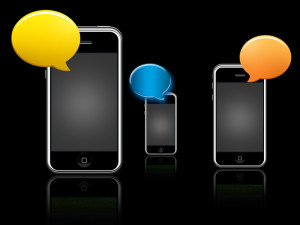 The yearly tradition of guessing what Apple will come out with for their next iPhone release is always fun. But will the next release this year be the iPhone 7? What is expected?
With last year's April release of the Apple Watch, some wonder if the next newest release is scheduled to surface in March 2016 (one year anniversary). According to CNet.com, if there is a new release early this year, it would likely just be the iPhone 6C to replace the old iPhone 5S.
So what about the iPhone 7?
Consumers begin to anticipate the new iPhone models' release in the fall around September and there's little reason to doubt that we will have to wait until the fall for the 7. The pattern for Apple releasing new iPhone models has seemed to become predictable, with even years being the major design change-ups and odd years focusing more on invisible tech upgrades.
Rumor Has It…
Some of the rumored upgrades and changes for the iPhone 7 could include:
A waterproof chassis, due to Business Insider reports that Apple has filed for a waterproof-related patent.
Not only is waterproof technology rumored, but also the possibility that
Wireless headphones. According to 9to5Mac, the acquisition of Beats Electronics, Apple has strong potential to develop wireless headphones to be included with the next big iPhone 7. There have also been hints that they will remove the standard 5mm headphone jacks.
Along with the wireless headphones, it is also rumored that the new iPhone 7 will have a wireless charging case.
Other rumors about the iPhone 7 include upgrades to the camera and the display to help prevent the glass from shattering. More details on the speculations can be found here.