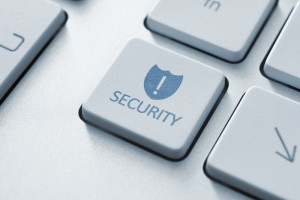 Like many in business computer network security is an important part of keeping your clients, customers and business data safe. Educating your administrative staff about in-house business computer network security policies goes a long way to make sure your security risks are minimized.
Here are 5 Business Computer Network Security Tips
Purchase a reputable antivirus software to be installed on the network, and install updates as soon as they are available. While this might seem obvious to most, many smaller businesses see this as an expense they can cut out when the budget is tight. Sadly, small businesses are no different than larger businesses when it comes to security risks.
Install updates or set up automatic updates for your operating system. Oftentimes these updates include security patches that can be critical for keeping your workstations and network secure. I know it can be inconvenient to stop what you're doing and install updates, but so is a security breach.
Learn how to identify phishing scams. For more information on identifying phishing scams, check out our blog post Gone Phishing.
Don't allow recreational browsing or downloading on company computers, even during break times. Other options might be to allow only selected recreational or social media sites, for example, Facebook, if your company is Facebook-friendly. Too many less-than-reputable sites prey on recreational addictions (like pornography) which allow fake pop-ups asking you to download the newest Flash player (which really isn't Flash, but rather, malware or a virus). Free desktop sites also fall under this category.
Hire a reputable business computer network security company to oversee, monitor, and update your business security needs. CCSI has built a reputation in the business computer network industry for providing top-notch network security and customer support. We specialize in protecting small- to mid-sized companies like yours from malicious activity.
For more information on business computer network security or to see how CCSI can help protect your valuable digital information, fill out our contact form and one of our friendly professionals will get in contact with you!