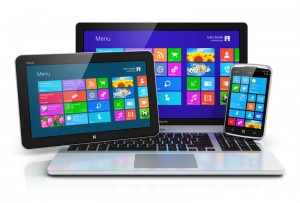 Get ready for tomorrow, July 29, 2015, when Microsoft will release the new Windows 10 operating system to 190 countries across the world.
Things To Know About The Latest Microsoft Operating System
Here are some of the highlights about the new Windows 10 that we know:
The new Microsoft browser has been given its official name for the new Windows 10 release: the Microsoft Edge. It was formerly known as "Project Spartan".
A FREE upgrade will be available to those users who currently run Windows 7, Windows 8.1, and Windows Phone 8.1. The catch? You have to upgrade your operating system within one year from the release of the new Windows 10 operating system or you'll be charged for the upgrade.
Enterprise users will have the ability to perform company-wide updates on the Windows 10 platforms when they are connected to Windows Update. This ensures that enterprise users will have company-wide instant access to important security updates and improvements as they are released.
Windows 10 claims to be Microsoft's biggest-ever, open collaborative development product that they've ever shipped out, building off of more than 800 thousand pieces of honest feedback from contributors of the Windows Insider Program.
Meet Cortana – Your Microsoft PC and tablet digital assistant. Cortana learns your preferences as you interact and customizes your PC experience.
Windows 10 phones and tablets seamlessly interact with your PC.
Office programs on Windows 10 include Word, Excel, PowerPoint, OneNote, and Outlook, making it great for productivity.
Not in it for work? There's an app for that. X-Box and Windows have teamed up, promising to enhance gamers' experience and their ability to interact with other fellow gamers.
Hololens for holographic computing will be available in the Windows 10 lifetime.
Does your company need help with the transition? Contact us at CCSI today to get started.