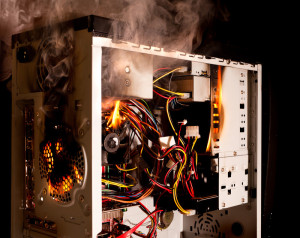 If you've been in business for a while, chances are good that you understand how important it is to have a complete data backup and recovery system in place.
Why Complete Data Backup and Recovery is Essential for Every Business, Big or Small
If your workstation or server holds important data that becomes unrecoverable, or your hardware becomes destroyed during a flood or fire and you do not have a complete data backup and recovery system in place, you are taking a huge risk with your business.
Not only have you lost data, but you've also lost valuable work hours while you attempt to recover. This kind of mistake can easily put a small business under.
What Should You Look For in a Data Backup and Recovery Package?
Frequent backups to ensure you lose virtually nothing if your system goes down.
Instant recovery. In business, time is money. The less time it takes to recover your lost data, the easier it is to get on with business as usual.
Off-site backup to the cloud. This is critical in the event of a flood or fire.
Customer service in the case of a data loss disaster to help you gain access to your cloud storage data while you wait for your new system.
Custom solutions, because every business has different needs.
CCSI is your expert for data backup and recovery solutions and offers affordable packages for small to large businesses. For more information on the CCSI Vault or other business continuity solutions, call us (360) 944-5111