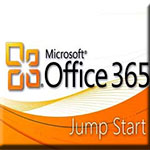 It is perfect for a on the go business life style as it goes with you. In a changing and dynamic business environment Microsoft office 365 mail services gives small business a professional look with domain name email address. Have the same edge as big corporation and still be on a small budget with your company name at the end of your email address. Respond to emails immediately wherever you are from your mobile phone. Use the tools and create a signature for emails sent to clients. All the power of Microsoft office is available to you anytime, anywhere.
In addition Microsoft office 365 mail services also offers instant messaging, so communication can be done right away in real time. Voice and video conferencing can be done any time a meeting is necessary. This way none of your staff will ever be late for another meeting at the office or your clients can share details with you and others without the long flights and hotel bills.  Create an impressive presentation on the go with tools to give it that eye catching look while still communicating the information.
Having a web presence is important for the growth of your business and office 365 makes it possible easy and fun at a low cost. Set up a professional website and upload new information about your business to keep it current and relevant. All this is possible with Microsoft office 365 mail services, communication is the name of the game, be ready to play, Microsoft office 365 mail services is a must for business today.
Article by Scott Huotari, President CCSI, Google | LinkedIn