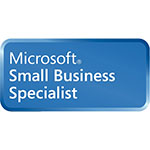 Most people do not think about their business IT support until something goes wrong. As any good business manager knows, you must protect your information systems before problems arise. Below are several points to consider.
In-house or outsourced: Do you want business IT support to be managed in-house or outsourced? It does not have to be a question of all IT support going one way or the other. There are advantages to outsourcing you may not have considered. Services such as graphic design, programming, and information service can be outsourced. It cuts down on costs, because the employer does not have to worry about providing health care and other benefits if such services are handled by independent contractors. It also can speed up the rate at which work is produced.
Assess and plan: It is imperative that every business do an assessment as to how technologically dependent their business is. This will help determine what level of IT Support you want to have available on hand. Be sure to consider budgetary concerns. How much are you willing to spend? It is important to have a grasp on the software and hardware that is necessary to make your business run. Create clear and unambiguous policies on how employees may use professional and personal computers, phones, and tablets at work. What level of security is needed? Does your business handle sensitive personal or financial information of clientele? What plans do you have in place if any disasters do arise?
Business IT support should be an important part of every business plan. With research and careful planning, every business can make good decisions as to how they want to manage their technological needs. In the global marketplace of the Twenty First century, such measures are not a luxury but a necessity.
Article by Scott Huotari, President CCSI, Google | LinkedIn