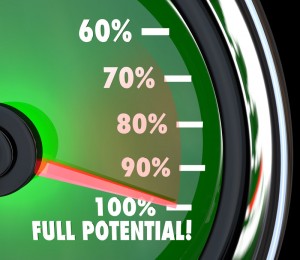 Starting the year off at full speed takes a running start. If you want to set up your business for maximum efficiency and success in 2015, the time to start is now. Here's a short list of ideas to help you in optimizing your business:
Make Digital Room, Archive and Backup the Rest – When network drives are bogged down with non-essential information, it makes important information that much more difficult to access. Clearing out old and obsolete files by deleting them is an easy way to create some digital space. Always keep records which are required by law. These older records that do not need to be accessed on a daily basis can be archived, which also creates a little more room on the network. Be sure you have a sound backup system in place for what's left.
Boost Security – With cyber-threats always looming at the forefront, it's essential that you assess your network's security system and risks. Updating or upgrading software is essential to keeping your business equipment as safe as possible from cyber-threats.
Take Inventory – What old technological dinosaurs are taking up room where new technology could be sitting? Excavate and get rid of old equipment to make room for newer, more efficient equipment that will help boost productivity and efficiency around the office. This would also be a great opportunity for last-minute write-offs or an opportunity to work new technology into the 2015 budget.
Evaluate Your Company's Digital Outreach Efforts– Is your business taking advantage of all digital marketing tools available? Social media? More and more people turn to digital and social media outlets for their first source of information on products and services so digital outreach is a must. If you don't already have digital strategies in place, this is a great time to put a plan together.
Happy New Year from CCSI!