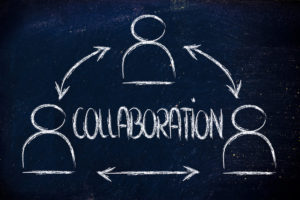 Facebook has just announced this month about unrolling its newest brainchild, Workplace. Workplace by Facebook offers a familiar platform for new users not unlike the Facebook social media platform, except built with business productivity in mind. Workplace by Facebook is completely separate from the popular social media core and build specifically for business for project collaboration. Workplace is contending for a share in the market where Slack, another collaborative platform for businesses, currently rules.
New Workplace by Facebook – Project Collaboration Made Easy
Workplace looks and feels just like Facebook, including a wall and messaging, but it also offers some new features, including one-to-one high resolution video chat for meetings, and audio conference calling for multiple users to join in.
Workplace plans to charge companies up to $3 for each user and as little as $1 per user based on the number of employees the company signs up. Currently there are no contracts to be locked into and you won't be charged for users who are inactive.
Workplace by Facebook – Connecting People From Across the Country, Around the World
Workplace aims to provide an easy and familiar platform for companies to use to get their employees to become more efficient and effective in the workplace. Projects and company relations are taken to the next level no matter where they are in the world. Users would also be able to interact with other companies on Workplace by Facebook.
Looking for more ways to help with workplace efficiency? Contact CCSI to see how we can help with your company's computer network design and managed services support.