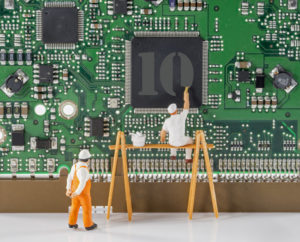 If you're one of those people who has been clicking the obnoxious update window at the bottom right of your screen closed each time it pops up, you need to know that the deadline for the Free Windows 10 upgrade is fast-approaching. Once the deadline passes, you'll no longer have access to the free operating system upgrade and important future security updates.
Download before the Deadline for the Free Windows 10 Upgrade
We know it's inconvenient, but if you're running a Windows operating system that qualifies, just take the time needed to download and install the upgrade before the deadline for the free Windows 10 upgrade. If you don't, it could end up costing you in the near future.
One Billion Devices by 2017
Since the Windows 10 operating system was released last year, Microsoft has put a focused effort on encouraging Windows users to download the newest operating system, hoping that by 2017, Windows 10 will be installed on one billion devices. You'll continue to receive the standard free updates for Windows 10 for the life of the operating system as long as you've downloaded and installed the new OS.
What if I Don't Download by the Deadline for the Free Windows 10 Upgrade?
It doesn't mean you'll be left out, but it'll cost you if you want to get important updates. Windows 10 Home will run $120 plus tax, while the Windows 10 Pro edition reaches up to $200 plus tax. If you've already updated your Home edition but are wanting to upgrade to Windows 10 Pro, you can also do this for $100.
Looking for help with your small- to medium-sized business IT needs? Give CCSI a call today to see how we can help save you time and money!