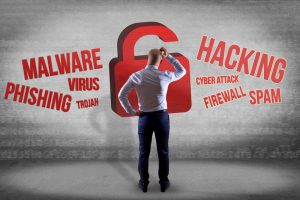 Creating and managing a website is loads of work, but what else is harder? The problem of how to remove malware when it attacks your site. This is one of the reasons why you can find a lot of website developers making sure that they have their sites protected at all costs.
Hackers who plant malware into your site or just malware infection do not rest. They are constantly attacking vulnerable sites which is why protection online is a must! No matter how new or old your website is, you need to make sure that there are security plugins and that the plugins are updated.
This is also where security solutions provided by sites like CCSI come to the rescue. If you know that you can't stop the spread of the malware, the best option is always to call professionals.
Can you still save your site after a malware attack?
Of course, you can! There are still ways on how to remove website malware, like for example when you're working on WordPress. There are two ways to fix malware in WordPress sites, one is through plugins one is this way below according to SecurePress.
Start by scanning your computer

Change your FTP or cPanel password

Download and extract WordPress files

Try removing the malware

Re-upload the WordPress files

Change your password and make sure you have your plugins installed back
This is just one of the basic ways on how to remove malware from your WordPress site. If things still don't work well, then look for stronger plugins to protect your site. When all else fails to work, professional IT support team will have your back.