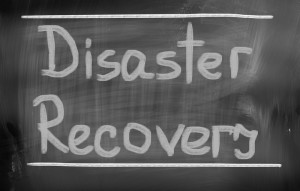 If your network were to suddenly go down, are you prepared? Do you understand how long it will take to recover your data from backup, restore it, and how much it could potentially cost your business if your backup system isn't fine-tuned and your employees are left with nothing to do but twiddle their thumbs? Perhaps it's time to get a better understanding of what a network crash could cost you and explore different ways you can reduce system downtime in a disaster.
Reduce System Downtime in a Disaster – What's it Going to Cost Without a Plan
Let's say you don't yet have a network backup and recovery system in place. What will it cost? Or if you do your own backups, how much time will it take and how much revenue is lost while you spend it getting your system back into place?
To figure this out, check out our Recovery Time Calculator. This tool will help you get a feel for where you are sitting in case of a network crash emergency.
Ways to Reduce System Downtime in a Disaster, BEFORE a Disaster
Now that you have some rough numbers, let's explore ways you can reduce system downtime in a disaster.
Backup more often. Backing up every 24 hours might not be often enough for the type of business you run.
Clean things up. If you have inactive or irrelevant data, either archive it or delete it to make room for a more efficient backup.
Use two live data servers; one located off-site. If one goes down, you can switch over to the second one almost seamlessly until you can fix the broken server.
Hire a professional that offers custom managed service plans based on your business needs. Custom is important, because you aren't paying for more than what you need and you know you've got your bases covered.
CCSI offers custom managed service plans to take care of you and your business BEFORE a network disaster strikes. In the event of a network disaster, however, you know you are covered and we'll have you back up and running in no time.